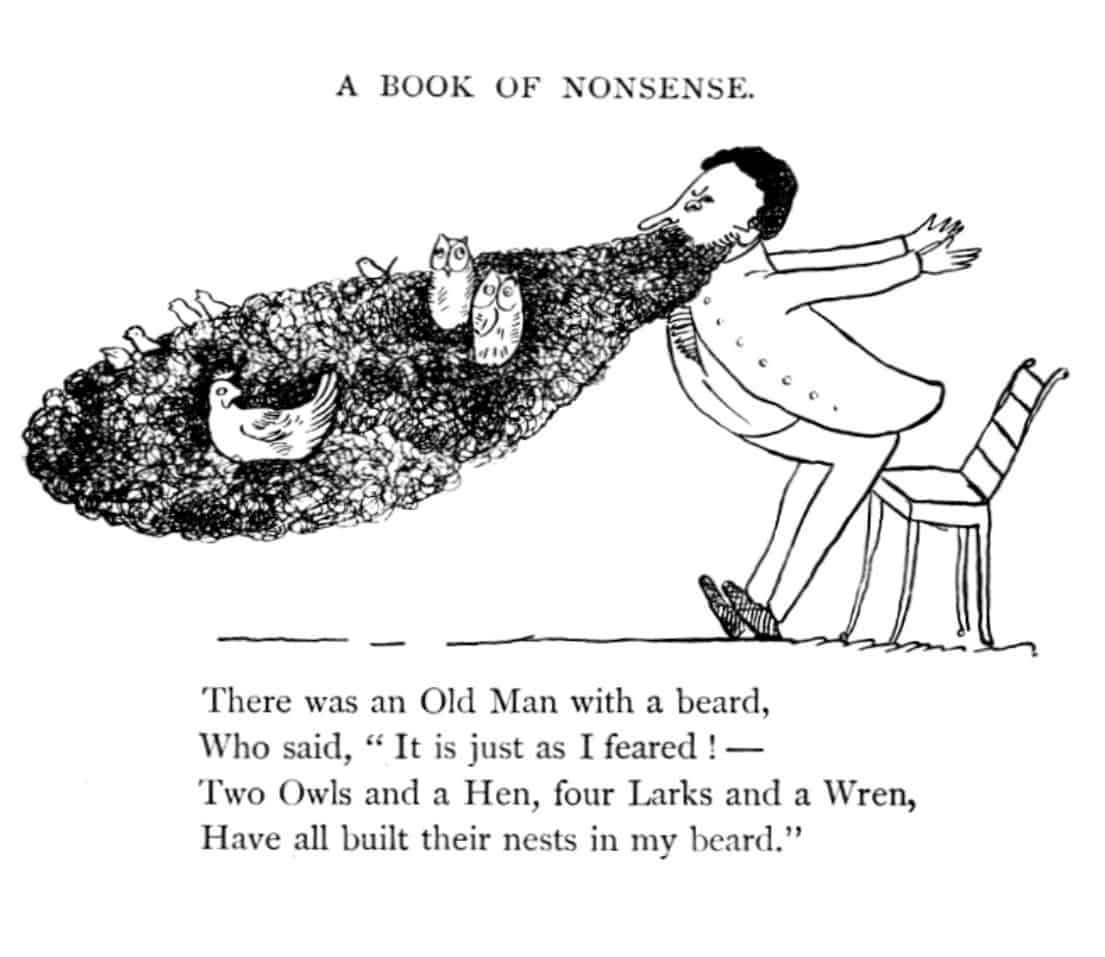 I

There was a young woman from Hull,
who was rudely attacked by a Gull.
It pinched her ice cream
as she ran with a scream
demanding a brutal mass cull.

II

I sat in a villa in Bristol
shooting at ducks with my pistol,
I got one in the neck
and it slammed to the deck
and took out the bloke dealing crystal.

III

There was a young man with a herd
who's vision was terribly blurred
he wore his pince-nez
as he turned the fresh hay
and hopped in a sloppy, wet turd.
---
Edward Lear, British artist, illustrator, author and poet, known for his nonsense poetry and limericks, was born today in 1812.
The UK observes National Limerick Day today, to celebrate Edward Lear's birthday.